Hello!
Just like that, October is Oct-over (sorry, sorry) and it is time to look back with another Monthly Rundown. Have a read below to discover what Janey has been up to this month!
ON THE BLOG THIS MONTH
1st October – Look On The Fright Side
I absolutely adored writing this round up – I put together a list of 20 makers and indie businesses who are killing the spooky game, and offering Halloween themed gifts and accessories to make you wish it was scary season all year round!
There's pumpkin candles, acrylic bat necklaces and ghost shaped pompoms – what are you waiting for?!
8th October – Creative Q&A: Miroo
Brilliantly talented Dani – the designer and maker behind Miroo – creates fab laser cut jewellery that spreads quirky joy.
15th October – Why Shop Small?
This week I wrote about shopping with small businesses, why it is so important, and what you can get out of it!
22nd October – When In Doubt – Add Glitter
Needing to add a little sparkle to your grey autumn days? Have a peek at this list of 5 small creative businesses who have you covered…
WHO I'M FOLLOWING ON INSTAGRAM
3 new accounts I have discovered this month:
I was honestly blown away by Imogen's embellishing talent when I discovered her page – be prepared to get lost down a beautifully beaded rabbit hole here!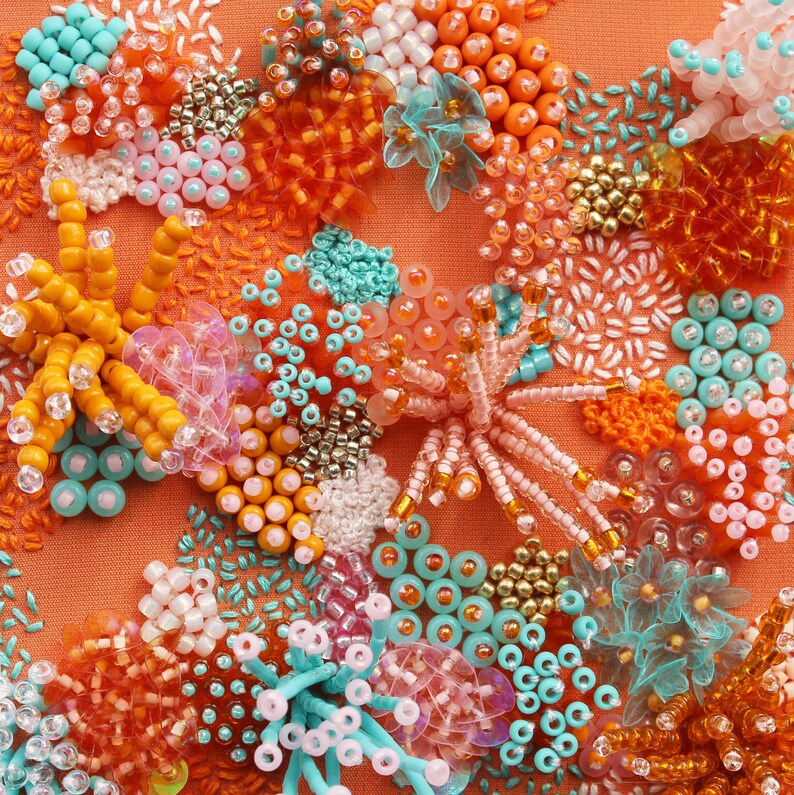 This playful design studio caught my eye with their carefully selected colour palettes and cheeky graphics – take a look here!
Married couple and acrylic jewellery dream team Sarah and Olly have so many tempting beauties up for grab in their shop!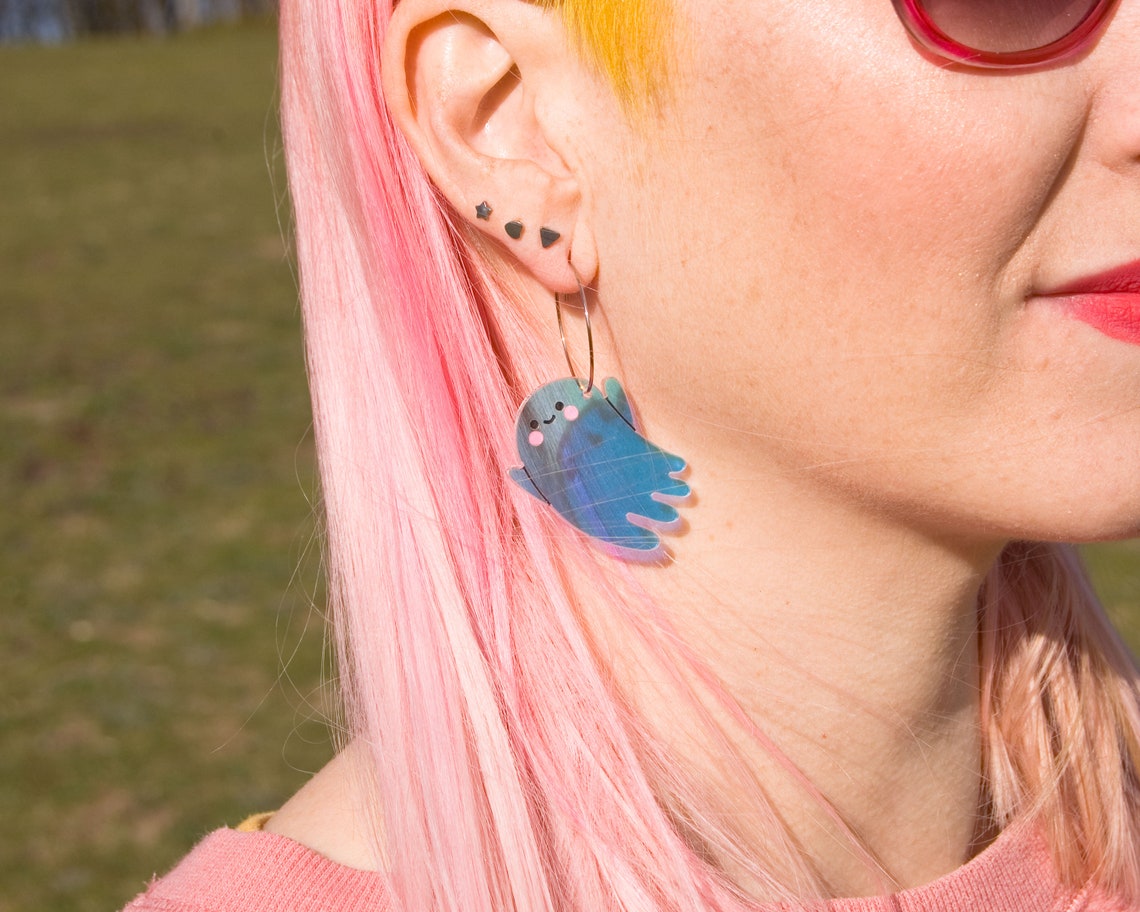 WHAT I'VE BEEN MAKING
Despite being a little strapped for time this month (lots of lovely weekends away having long overdue catch ups with friends and family!), I was really keen to get stuck into some seasonal crafting. I've been wanting to have a go at making little fabric pumpkins for a while now, so I grabbed some scraps, and got stuck in!
Here's what I came up with – way way smaller than I pictured (duh) but super cute! They look lovely on my lil Halloween display and don't take up heaps of room in the decorations box!!
Have a wonderful weekend – whether that involves getting dolled up in an elaborate costume and hitting the town, or hiding in your PJs with the lights off because you've eaten all of the sweets meant for the Trick-Or-Treaters…I'll let you guess which one I'll be…!
See you here next week for a Creative Q&A!
Janey